Why Choose the Services of SW12 House Cleaners SW11 Balham?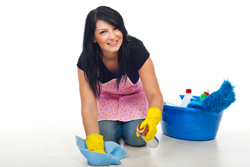 The house is the place where you spend most of your time; therefore it can get quite messy if you don't clean it regularly. A general cleaning on a regular basis is the only rule that will maintain a good hygiene in your home. But what happens when you are busy with your work, family and other daily tasks? One morning you wake up, go to the bathroom to wash your face and see stains on the sink or your kids ask you to prepare breakfast and you see how dirty the cooker is. And then you ask yourself when did all that happen, where did the dust and the bad, heavy smell come from? That is usually the moment when people realize that their home needs an urgent intervention, a general deep house cleaning that will bring everything back to normal. But you might not have enough time, energy, resources or even the necessary skills.
There Is No House Cleaning Task We Can't Handle With all around Balham
Moreover, if you hate ironing, using the vacuum cleaner, the dust brush or the housework in general, you have to know that you are not alone! All these nightmares can be ended with only one phone call to our Balham house cleaning company which will come to your help. No need to spend hours trying to make your home fresh and dust free, Cleaners Balham can do that for you. SW12 house cleaning is never easy, it takes a lot of your time and can be stressful at times, that`s why our house cleaners in Balham has created multiple cleaning packages from which the customers can choose. You won`t need to worry about what products you should use for the different types of surfaces in your house, about the bacteria that deposits in the bathroom or the dust that just doesn't want to go away. With us, you will be able to enjoy your time with your time with family and friends without worrying about the cleanliness of your beloved home. If the aforementioned sounds exactly like what you want and need, then it`s time to call us on
for your free quote and book a house cleaner. Our regular SW11 house cleaning services cover all the chores you hate:
Vacuuming, dusting, general housekeeping
Laundry service
Ironing service
Clean kitchen appliances, clean oven, microwave, etc.
Sanitize surfaces( i.e. bathroom floor, tiles)
Polish surfaces (i.e. shelves, sills, skirting boards, furniture)
Call Us Anytime You Need a House Cleaner in SW12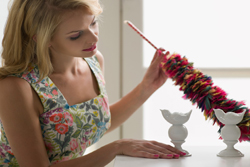 We offer SW12 house cleaning services that can be clubbed together and they are divided into the rooms that are to be cleaned: kitchen, bathroom and bedroom. But this is not all we can do for you: our trained, insured and vetted staff will be able to do your chores on a regular basis (i.e. every week, fortnight and month), one off if you don't need the permanent help of a cleaner and even end of tenancy cleaning SW11. It doesn't matter which service you prefer, all you have to do is call our office on
and book a cleaner today. Cleaners Balham is reliable, friendly and offers the highest quality Balham house cleaning service at amazing low prices. If you are in need of a cleaner, why waste more time? Call us today so we can clean your home tomorrow!