Balham Office Cleaners SW12 SW11 Come to Your Help Whenever You Need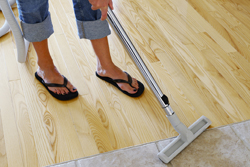 Anyone working in a business environment knows how difficult is to maintain the cleanliness of the office, especially if the company doesn't have its own SW12 cleaning service. If done by the employers, this activity can be monotonous, especially when they have to put off more important work so they can take care of the necessary cleaning. Also an office which is not cleaned on a regular basis can pose health hazards to all employees and even guests, so hiring someone to maintain the cleanliness is very important, it would save you money and the employees will be happy.
We Are the Best Office Cleaners in Balham
Nowadays most of the offices need sweeping, mopping, dusting, scrubbing and cleaning the windows. Even if everyone want to work in a clean environment, doing this on their own might be quite difficult and needing an extensive effort which will lead in a lower performance of the employees who will resent if forced to clean their offices. But all this doesn't have to happen, Cleaners Balham is a specialist when it comes to SW11 office cleaning and will take of this job leaving you and your employees satisfied. Cleaners Balham know what a burden cleaning the office can become and that`s why we advise you to call
for your free quote and make this burden be lifted from your shoulders.
The cleaning services that Balham office cleaners offer include:
Regular vacuuming of the floors; in case that the floor is carpeted will be vacuumed and if not, it will be mopped.
All furniture will be cleaned, dusted and polished, from the cubicles to the desks and chairs.
Clean and sanitize the washrooms and toilets which in addition to the daily morning schedule, they will be checked throughout the day as well, being places that are used frequently. There will be used special fresheners to get rid of the bad smells as well.
Window cleaning.
Clearing out bins and removing waste paper baskets.
Cleaning pantry.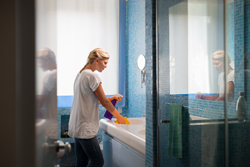 With us, you won`t have to worry anymore for the cleanliness of your office, and if you have any queries or doubts do not hesitate to call us for more information. Our experts will be happy to answer all the questions you have and provide further information if you want to book an office cleaner. Our Balham cleaning company provides services that fit your business needs; our SW11 cleaners are fully vetted, insured and professionally trained, we offer a reliable and flexible schedule and superior office cleaning.
An Office Cleaning in SW11 that Makes a Difference
With Cleaners Balham, office cleaning will never seem this difficult again, no stress, no sweat and no bad smells. You and your employees will be able to enjoy your work in a clean environment which will help your business to maintain the image that it`s looking for and boost the employees morale at the same time. All you have to do is contact our office on
and book your office cleaning with us. Our Balham cleaning services will not only ease your life but will make your business prosperous and your employees happy. And if you are happy with our services, our SW12 cleaners are happy as well.